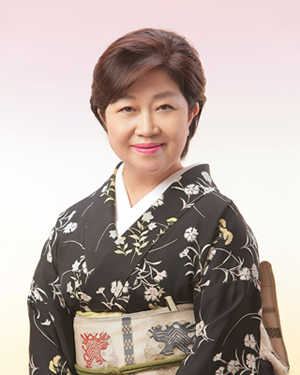 The Yoshii-Ryokan is a house in the second half of Edo priod. As one of traditional building, keep the style, and start Japanese style inn. We continue to keep the spirit "the heart of Omotenashi" over one hundred years
In Meiji priod, become Japanese style inn, I am the 4th hostess. This area is alive as Kurashiki town, also keep street view. You can be surprised to enter different world. Please see this town that I have never got tired of seeing everyday. Although Yoshii-Ryokan does not rebuild, you can feel modern wind.
I'm waiting that you may be satisfied with the four seasons which flow to a traditional Japanese-style inn during every day passing quickly.
Keiko Nagai
The hostess, Yoshii-Ryokan